Service Area Map for JD's Computer Service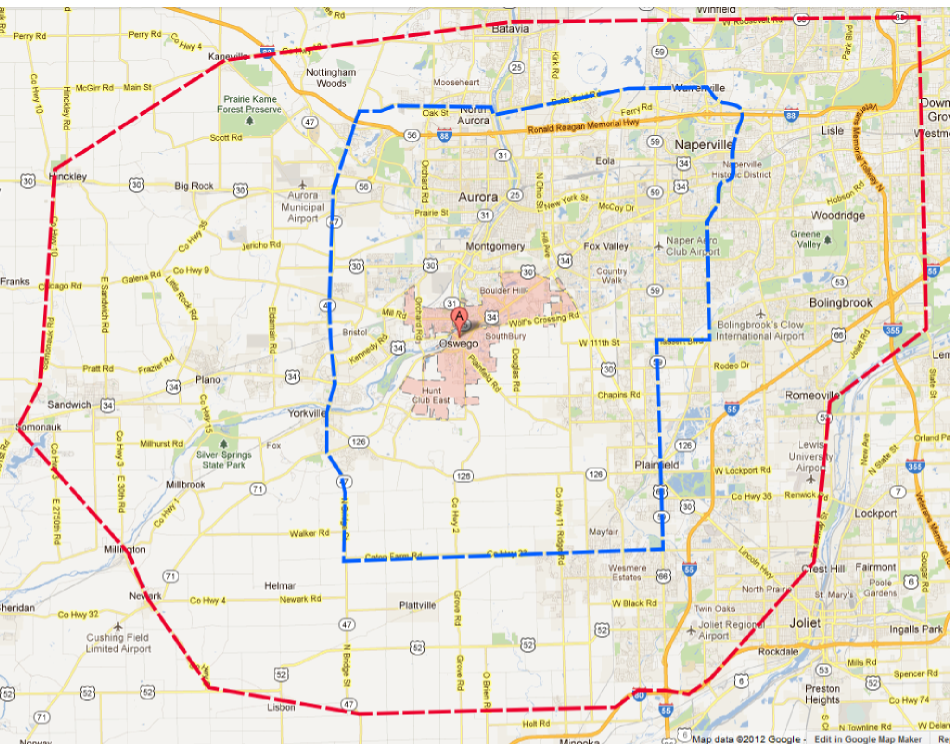 Areas within the blue boundary are inside the free pickup & delivery zone.
Areas within the red boundary are inside the service area, however pickup & delivery charges may apply.
Blue zone is bounded by Route 47 south to Caton Farm Rd, east to Route 59, North to 111th St, East to Plainfield-Naperville Rd, North to 75th St, East to Washington, North to Warrenville Rd, West to Route 56, and west to Route 47.
Red Zone is bounded roughly by the city the line intersects with, if your town has a line in it, you are in our service area. Joliet being the exception, where only the West side is serviced.
Not inside a defined service area? We still may be able to help with our Remote Support option, or schedule a meet inside the service area.